Learn more about our Kybella® treatments below
Safe, Non-Surgical, Affordable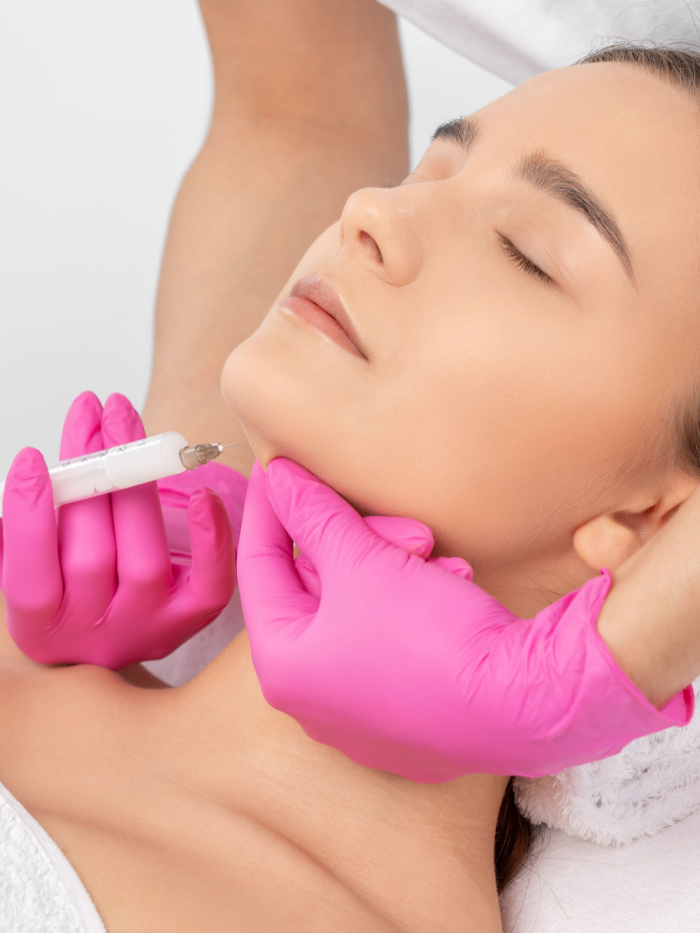 Kybella® Injection Services
Kybella® is a simple treatment that involves the injection of deoxycholic acid into the submental (underneath chin) area defined by our Nurse Practitioner during a consultation. Kybella® is a safe non surgical treatment that is performed most of the time with light-numbing agent. With great results after 3-6 treatments for most patients, majority of the patients see long-lasting or permanent results.
On a global scale, Kybella® has been in over 20 clinical studies with over 1600 people treated in them. These clinical studies paired up with being the only FDA cleared fat-melting injection is what makes Kybella® an amazing solution for non-surgical fat destruction underneath the chin.
At our Orlando office near the Florida Mall, we bring over 17 years of experience to the table for all of our patients. We have successfully completed over 500,000 laser treatments, and well over 400,000 injections so you can have confidence knowing that your Kybella® treatment will be done properly and efficiently.
See results instantly
Swipe through our before & after gallery
Before

After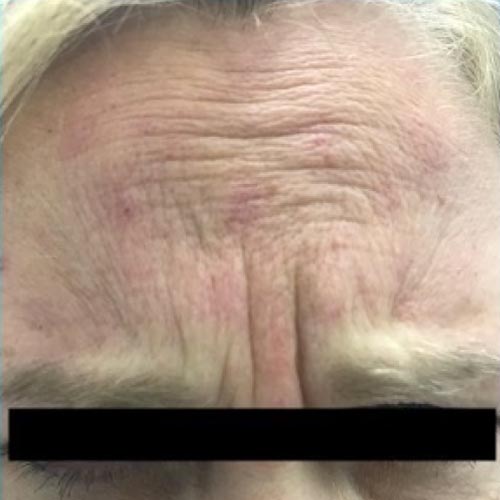 Before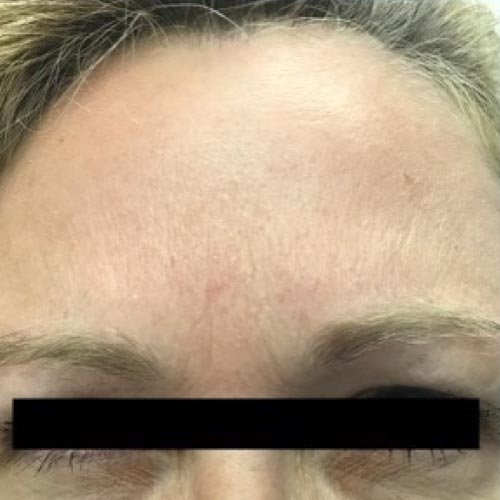 After
Book Your Free Consultation
Frequently Asked Questions About Kybella® Treatments
What is Kybella®?
Kybella® is the only FDA cleared fat-melting injection that can help eliminate fat underneath the chin area (or submental area). Through a series of treatments, Kybella® can help reduce the amount of fat with deoxycholic acid. Deoxycholic acid is a natural molecule within your body that helps to breakdown and absorb dietary fat. After the cells are destroyed, they can no longer store or accumulate fat, leaving you to no longer worry about further treatments.
What are possible side effects of Kybella®?
Swelling
Pain
Numbness
Redness
Areas of hardness in the treatment area
These are not all the possible side effects of Kybella®, so be sure to discuss this with your injector about side effects.
How much Kybella® should my practitioner use?
Every patient is different with their body type as well as how much submental fat is in the area. Typically, most patients undergo 3-6 treatments spaced 1 month apart. According to mykybella.com, 59% of patients received 6 Kybella® treatments in the clinical studies.
Is Kybella® right for me?
Kybella® may be a great solution for you if you are not satisfied or happy with the amount of fat underneath your chin (or submental area). The majority of our clients that come in for this injection treatment are happy to know they do not need to undergo surgery as well as the costs and downtime associated with it.
Lastly, if you already exercise and eat well, but your still not satisfied with the submental fat, then Kybella® will be able to help.
How long does Kybella® last?
Kybella® will in most cases melt fat in that area eliminating the fat cells so they do not come back. Talk to your medical injector about realistic post-treatment expectations to be provided the most accurate answer.
Where should Kybella® be injected?
The injection site for Kybella® is underneath the chin (or the submental area). Although Kybella® is not FDA cleared for other areas, it is widely used in the industry for under-arm fat, bra fat, flanks, and stomach fat.
How will I look after my treatment?
Following your treatment, our Nurse Practitioners typically provide ice packs to assist in reducing swelling from the injection. You can expect some mild to moderate swelling and redness for 1-4 weeks. Most commonly, swelling begins to subside around the 2 week mark.
Want to know if Kybella® treatments are right for you?
Our experts are here to answer your questions.