Treats
Fine Lines & Wrinkles
Learn more about our Xeomin® treatments below
Safe, Non-Surgical, Affordable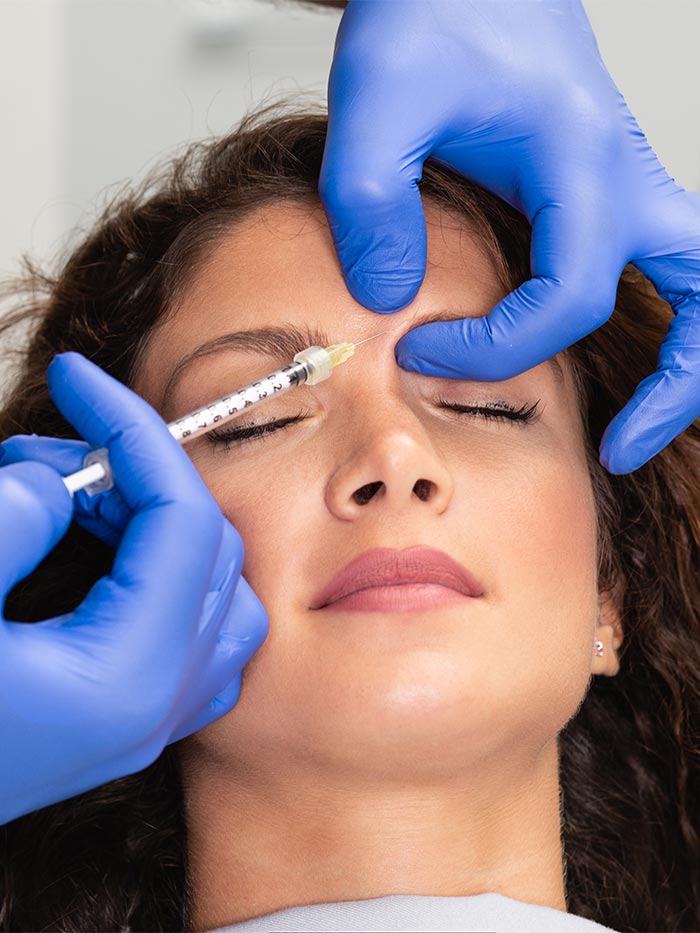 Xeomin® Injection Services
Xeomin® is a simple Nurse or Physician administered treatment that involves the injection of a purified protein into the specific areas defined by our Nurse Practitioner during a consultation. Xeomin® is one of the safest non surgical treatments performed. It is not permanent, and most patients require a repeat treatment every 3-4 months to ensure that you're always looking your best.
When administering Xeomin® at any of our five clinics, our Nurse Practitioner will evaluate patterns of facial muscle movement and look for moderate to severe facial lines caused by the action of these muscles. The location, size and action of these muscles that have created these "dynamic lines" vary among patients. Our experienced staff will mark these locations and administer several tiny injections of Xeomin® directly into the muscles that have caused these dynamic lines. The goal is to create a youthful and more relaxed appearance.
See results instantly
Swipe through our before & after gallery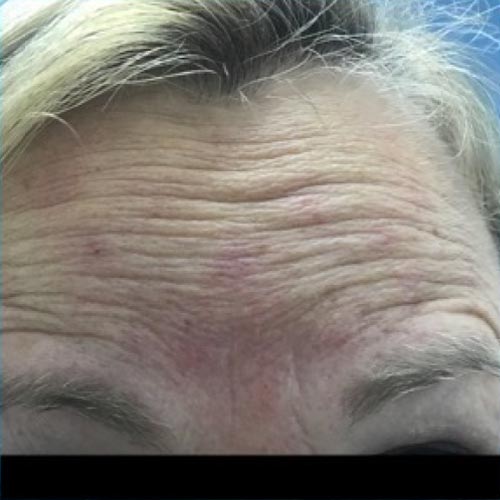 Before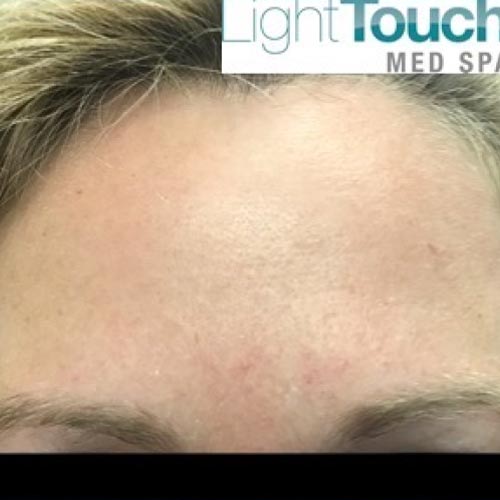 After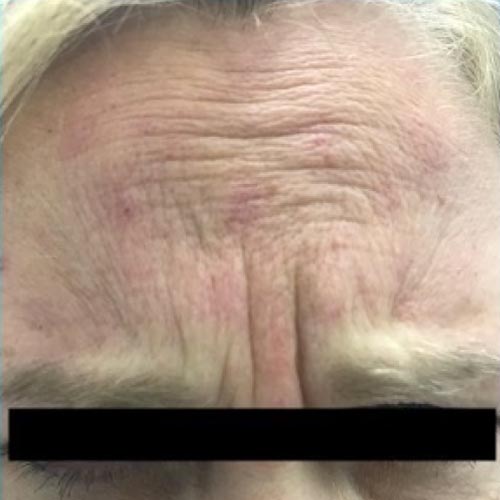 Before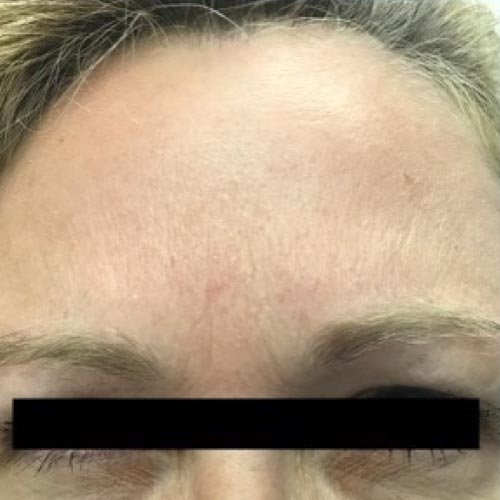 After
Book Your Free Consultation
Frequently Asked Questions About Xeomin® Treatments
What is IncobotulinumtoxinA?
IncobotulinumtoxinA is a prescription medication that is also known as Xeomin® It is a type of botulinum toxin that is used for both cosmetic and medical purposes. Like other botulinum toxins, it works by blocking the release of the neurotransmitter acetylcholine, which in turn inhibits muscle contractions. This can be useful in reducing the appearance of wrinkles caused by repetitive muscle movements, as well as treating conditions such as cervical dystonia (a neurological disorder that causes involuntary muscle contractions) and chronic migraines.One of the unique features of incobotulinumtoxinA is that it is a highly purified form of botulinum toxin, with no complexing proteins.
This can reduce the risk of developing antibodies to the medication, which can sometimes occur with other forms of botulinum toxin. As a result, incobotulinumtoxinA may be a good option for people who have developed resistance or reduced responsiveness to other types of botulinum toxin.
What are possible side effects of Xeomin® ?
Blurred vision
Drooping eyelids
Swelling of eyelids
Dry mouth
Discomfort or pain at injection site
Fatigue
Headache
Neck pain
Decreased eyesight
muscle weakness
bruising
LightTouch Med Spa™ offers complimentary consultations with our Nurse Practitioners so that you can discuss any questions and concerns you may have. All of our consultations are confidential and are conducted in any of our five clinics. Together, you and our Nurse Practitioner will review your skincare and beauty goals and determine if Xeomin® is the right choice for you.
How much Xeomin® should my practitioner use?
The amount of Xeomin® used will vary depending on the condition of your skin, your age, skin type, and your overall skincare goals. If you are using Xeomin® to treat a condition such as hyperhidrosis (excessive sweating) the number of units will vary again. To determine the number of units that should be used for your individual needs, our Nurse Practitioner will conduct a free skin analysis during your consultation. A personalized facial chart will be created to map out how many units will be administered.
How much experience does a nurse practitioner have?
Our Nurse Practitioners have many years of experience with injectable treatments. Each Practitioner on our team is a certified Cosmetic Nurse Practitioner. In addition to their formal education, our Practitioners continually attend training seminars with the top Nurse Injectors in the industry. We believe in ongoing education so that we can provide you with the best service possible.
Where should Xeomin® be injected?
The most common injection sites for Xeomin® are:
Forehead
Between the eyebrows
Around the mouth (laugh lines)
Around the eyes (crow's feet)
Under arms & palms of hands (hyperhidrosis treatment)
Xeomin® should NOT be injected into the lips
What if I stop Xeomin® treatments?
Xeomin® is not a permanent solution. After approximately 3-4 months, if you wish to maintain results, you will need to return for further treatments.
What are the contraindications for Xeomin®?
Allergy to incobotulinumtoxinA
Bleeding problems
Have had surgery or plan to have surgery
Weakness of forehead muscles
Symptoms of a urinary tract infection (UTI)
Incontinence
Pregnancy, planning pregnancy, and breastfeeding
If you've already received other botulinum toxin products (such as Dysport®)
Nerve disorders (can cause cornea problems), speak to your doctor before receiving treatment
Muscle disorders
It is important that you fill out our health history and consent forms in full detail and discuss any health conditions, medications or treatments that you are having or have had near to the time of your treatment to ensure your safety and well being. This product may not be suitable for everyone. Please discuss whether Xeomin® is a suitable treatment for you with our Nurse Practitioner.
Want to know if Xeomin® treatments are right for you?
Our experts are here to answer your questions.