Treats
Varicose & Spider Veins
Learn more about our laser vein treatments below
Safe, Non-Surgical, Affordable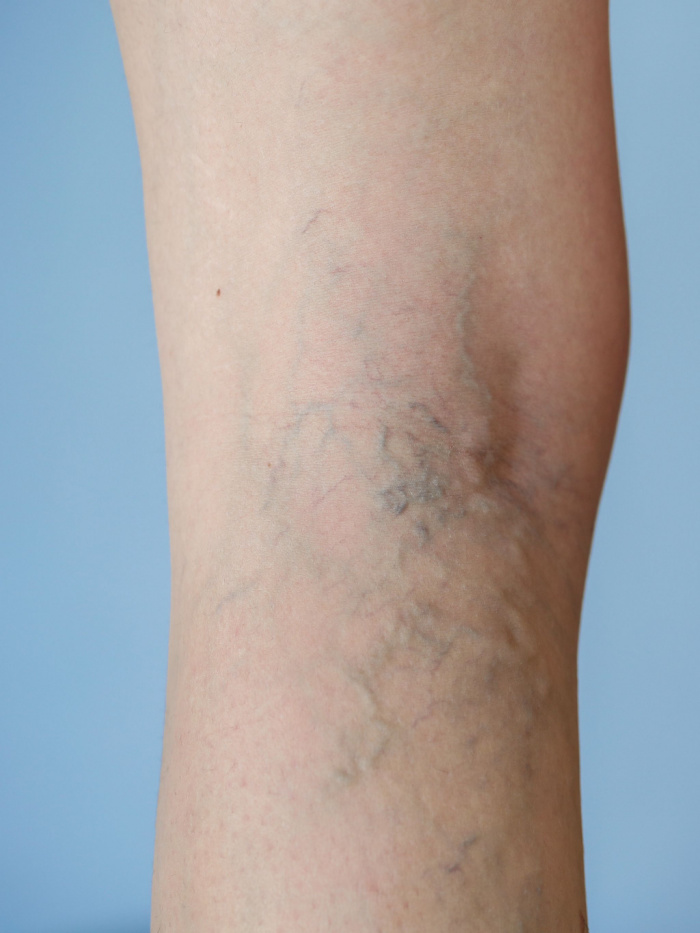 Laser Vein Treatments
Technology
Our team at LightTouch Med Spa uses the Harmony XL Pro by Alma Lasers to eliminate spider veins with a unique, powerful wavelength of light. This is a non-invasive treatment and a great alternative to sclerotherapy. Using long pulses of light energy emitted from the laser head, unwanted spider veins are targeted and eliminated almost immediately. Results may vary, and multiple treatments may be required for best results.
See results instantly
Swipe through our before & after gallery
Before
Book Your Free Consultation
Frequently Asked Questions About Laser Vein Treatments
How does this treatment eliminate unwanted veins?
The Harmony XL Pro emits wavelengths of energy through the laser head, targeting spider veins in order to damage the tissues without causing damage to other surrounding tissues. The wavelengths are absorbed by blood inside the veins, in turn, causing the veins to collapse and dissolve.
Is this treatment safe?
All laser treatments offered at LightTouch Med Spa Orlando have been deemed safe and are U.S. FDA approved. If you are unsure, see our list of contraindications below to ensure your safety. If you are still unsure, consult your family physician in addition to our practitioners.
How do I know that this is the right treatment for me?
Book a free consultation with one of our practitioners at any of our Orlando clinics. During a consultation our practitioner can assess your skin and determine which treatment would be most effective for you, along with approximately how many treatments you'll need, and the cost.
Are there contraindications?
If you are pregnant or breastfeeding we cannot treat you at this time. We strongly advise that you refrain from all laser treatments until breastfeeding has ceased.
Other contraindications include:
Sunburns and other types of burns
If you will be exposed to the sun after your treatment
Nerve damage
Blood clotting
Pacemakers
Epilepsy
Glandular issues
Diabetes
Melanoma
If you are unsure about whether or not this treatment is safe for you based on your personal health profile, consult your family physician to determine whether or not this treatment is safe for you.
What are the risks?
In some rare occasions, redness and irritation similar to a sunburn can occur. There is also a very small risk of hyper-pigmentation after treatment. Very few individuals have reported bruising or blistering after treatments.
What are the benefits?
Many individuals who commit to laser vein treatments find an increase in their confidence as they notice a reduction or elimination of spider and varicose veins. Individuals have reported feeling happier and comfortable wearing summer clothing such as shorts and bathing suits.
When will I see results?
A series of 2 to 4 treatments is recommended in monthly intervals for best results.
Want to know if Laser Vein Treatments are right for you?
Our experts are here to answer your questions.